Congratulations on HHAO MEDI got new CE with MDR 2017/745!
HHAO MEDI, as a reliable and responsible of MR accessories and hospital furniture supplier in China, is not only focus on offering good quality products and service to our customers, but also respect and follow our customer's makret rule.
MDR transition: Old CE ( MDD index 93/42/EEC) and New CE ( MDR 2017/745)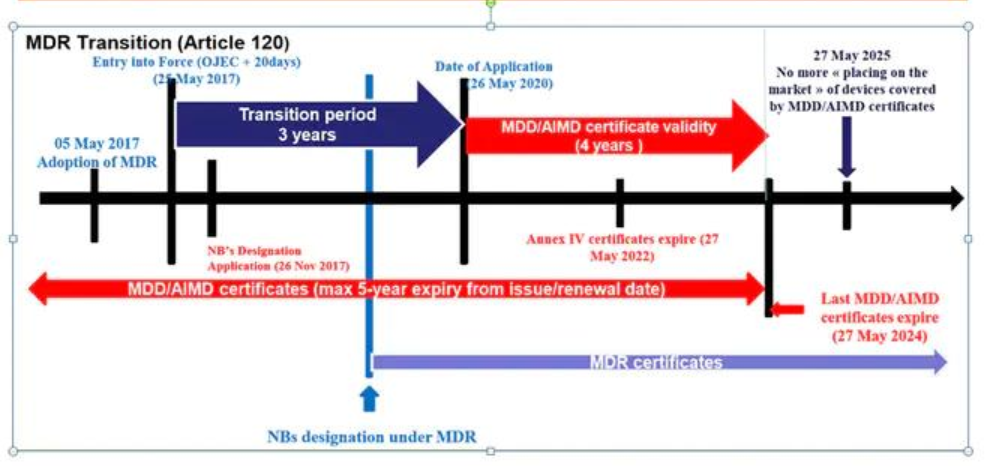 GE health and many other EUROPEAN customers shared us news in May, 2021 that though some European countries maybe OK with old version CE with MDD index 93/42/EEC ( it is valid to May, 2024), it is risky that custom authority require new CE with MDR index 2017/745. This happend in Poland in Nov, 2021. In Nov, our Poland customer offered feedback to us that when they submit custom clearance documents for our medical chair, their Custom Authority asked them for DOC with MDR 2017/745. The Custom Authority informed them that though old CE is still not valid, they prefer new CE. So new CE with MDR 201/745 is a must for European sales. Besides, new CE with MDR 2017/745 is also a must for group companies like GE health from 2021.
Successful Registration for wheelchair: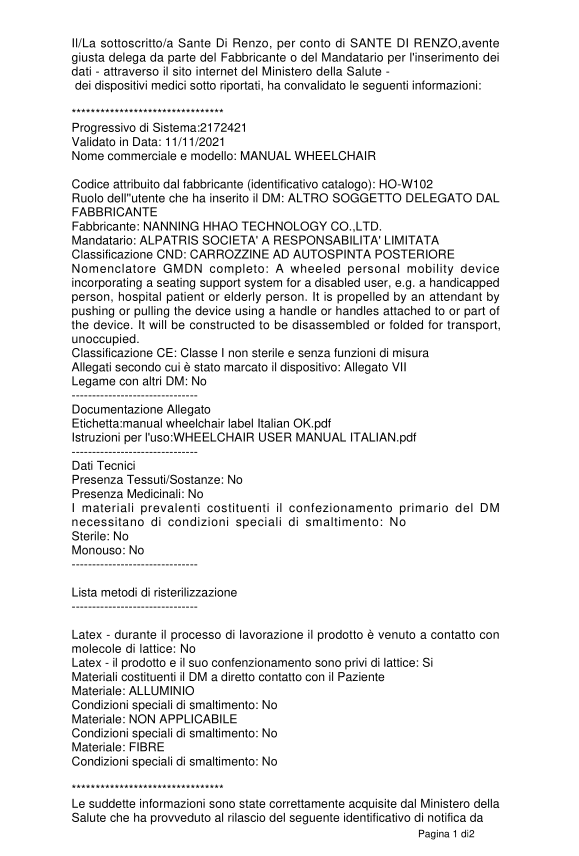 Successful registration on stretcher trolley: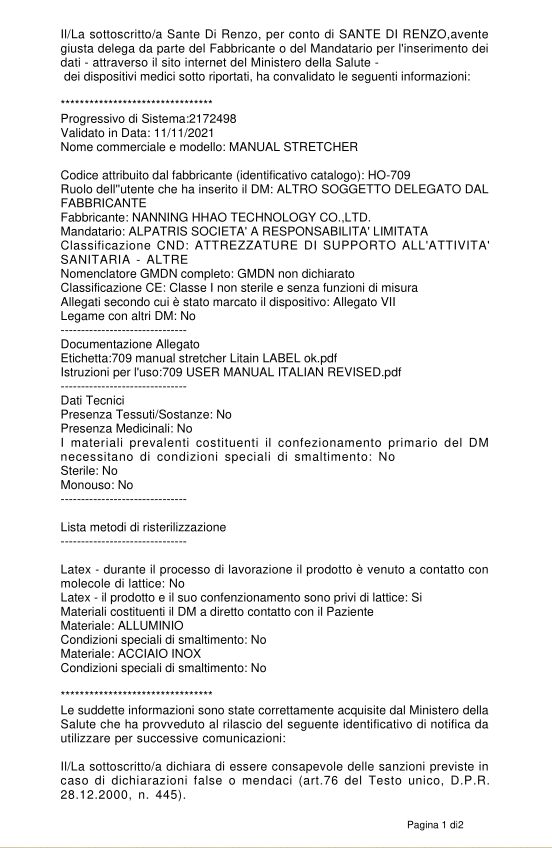 Below is our European Representative:
ALPATRIS srl
Address Viale regione siciliana n.
2396 90135 Palermo (PA) Italy