CATEGORIES
LATEST NEWS
CONTACT US
ADD: FLAT/RM A17,9/F SILVERCORP INT'L TOWER 707+713 NATHAN RD MONGKOK KLN HONG KONG
TEL: +86-771-6759549
FAX: +86-771-6759549
E-mail: Sarah@hhao-tech.com

> MR compatible wheelchair/stretcher


Non-magnetic wheelchair/MRI wheelchair /Non-magnetic chair
MR-conditional to 3.0 Tesla
Lightweight
Plasitc, entirely non-magnetic
foldable
Product description: Non-magnetic wheelchair/MRI wheelchair /Non-magnetic chair price
PRODUCT INTRODUCTION
Nonmagnetic Wheelchair (Non-magnetic wheelchair/MRI wheelchair /Non-magnetic chair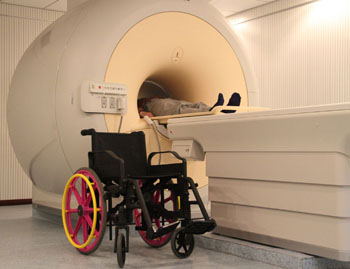 This MRI compatible wheelchair is made of entirely non-magnetic plastic material, no metal at all. It is designed specifically for use in and around the MRI suite, best suitable for 3.0 Tesla MRI machine like brand GE, SIEMENS, PHILIPS ect.
All the material including the leg part, wheel structure are all completely plastic material which is totally non-magnet.
The " MR" mark is embroidered on the back part of the chair, reducing the chance that it will be confused with a standard normal wheelchair ( magnetic) or end up in another department. It is a great general purpose MRI wheelchair.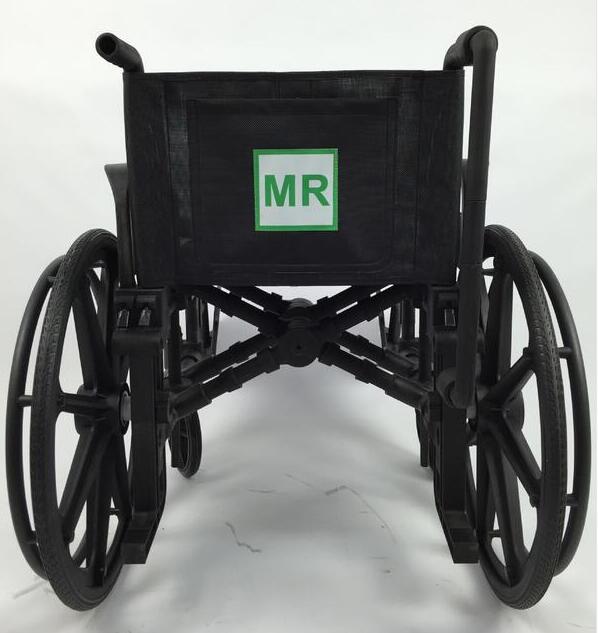 This wheelchair is detachable and can be assembled easily.
MR-conditional to 3.0 Tesla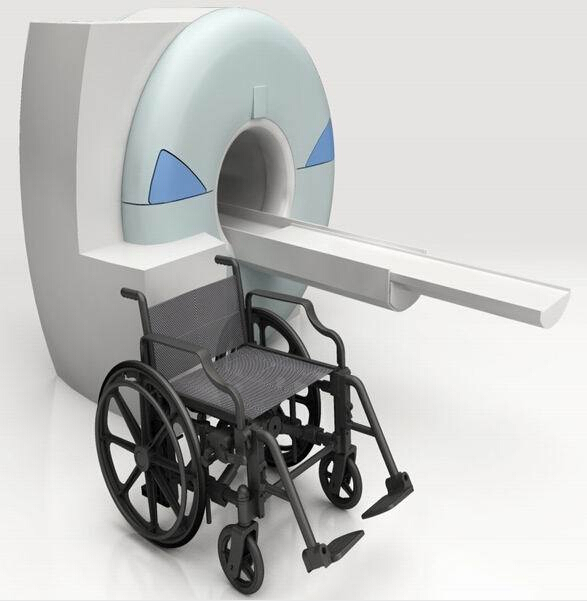 Avoid the medcial accidents in MRI room: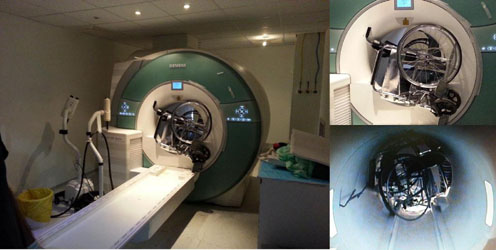 Can pass the airport security easily: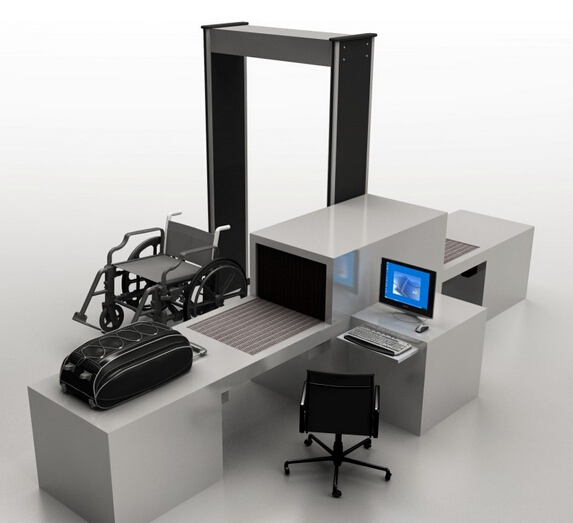 Size: mm

Features:
• Retractable wheel locks.
• Detachable footrests.
• Color: Black
• MR Conditional to 3-Tesla.
• Constructed of durable, lightweight aero-grade polymers, contains no metals.
• 8" front casters with precision bearings.
• Lightweight 24" diameter wheels with bearings provide a smooth ride.
• Max loading capacity: 100kgs

Specifications:
• Seat Width: 18"
• Overall Width: 26"
• Overall Depth: 31" w/o front rigging.
• Seat Depth: 16"
• Overall Height: 34"
• Back Height: 17"
• Front Casters: 8" x 1" solid
• Rear Wheel: 24" solid
• Weight: 17 kgs w/ footrests
• Wheel Locks: push to lock.
• MR Conditional to 3 Tesla.