CATEGORIES
LATEST NEWS
CONTACT US
ADD: FLAT/RM A17,9/F SILVERCORP INT'L TOWER 707+713 NATHAN RD MONGKOK KLN HONG KONG
TEL: +86-13737941709
FAX: +86-771-6759549
E-mail: Sarah@hhao-tech.com

> Hospital bed


Three Crank Hospital Bed
Brand: HHAO
Model: HO-3001M
Size:L2260×W1100×H480/720mm
Product description: three crank bed, three-function manual bed, manual bed, Giường bệnh nhân 3 tay quay
PRODUCT INTRODUCTION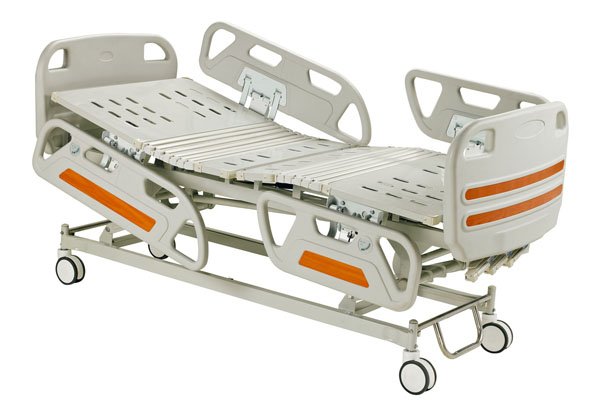 This luxury three function manual bed provides a safe and comfortable environment to the patients by increasing its max loading capacity to 280 kgs. Compared with normal bed which the max loading is 250 kgs or even 180 kgs, this bed can decrease the damage of the platform, wheels ect, thus increase the life cycle, last the life service and also save maintain fees.
Size:
L2260×W1100×H480/720mm
1)back rest: 0 ~ 60° (±5°) 2) leg rest: 0 ~ 30°(±5°)
3)high-low: 480-720mm
Features:
1) 3sets manual crank system. Cold steel plate wholly molded surface, connected with arc soft join.
2) Automatic lifting guardrail, safe and reliable, and can be fixed upward and downward.
3) Four truckles adopt central control system, which is stable and reliable, 2pcs urine hooks, 4pcs IV drip holes.
4) Integrated stamping frame and treated with electrostatic spraying, anti-aging and anti-rust.
Max Loading: 280Kg