CATEGORIES
LATEST NEWS
CONTACT US
ADD: FLAT/RM A17,9/F SILVERCORP INT'L TOWER 707+713 NATHAN RD MONGKOK KLN HONG KONG
TEL: +86-13737941709
FAX: +86-771-6759549
E-mail: Sarah@hhao-tech.com

> Hospital bed


Luxury Five-function Electric hospital Bed
Brand: HHAO
Model:HO-E2008
Product description: Electric hospital Bed, Völker bed similar, Völker bed same type, senior ICU bed, senior electric bed, Völker ICU bed ,manufacturers, equipment, components, supplies, manufacturing, purchasing
PRODUCT INTRODUCTION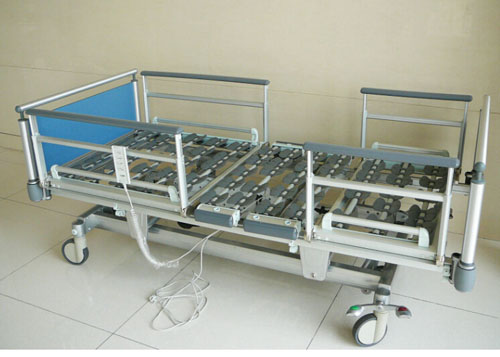 Specification:2160*990*400/800mm
A new concept electric hospital bed which is by high technology, minimal design and Human engineering in one set for ICU care bed. Applies to ICU, CCU, SCU and Senior apartments.
Specifications:
Bed net width: 900mm; Bed net length:2000mm;
Outline width: 990mm; Outline length:2160mm;
Bed height adjustable range: 400~800mm
Fold back angel: 0°~75° Fold legs angle: 0°~45°
Head tilt angle: 0°~12° Foot tilt angle: 0°~12°
Ground clearance: 185mm Curb weight: 160kg
Features:
1.Decompression of the bed surface adopts the unique design, can improve microcirculation, preventing pressure ulcers complication. Good air permeability and special material, To control the bacteria breeding and to perevent infection.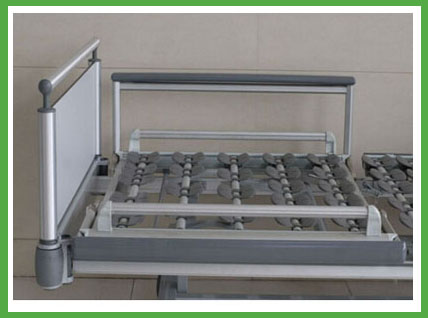 Bed surface is dividd into four parts for totally removable, position adjustaed by the electric motors, with aluminum alloy frame. The back board, hip board, thigh board, calf board was distributed by golden ratio, up to 90cm long. Overall mattress compensation device and the inclined lane of the headboad make the backboard's location more accordingly with human body engineering principle, To avoid slipping, at the same time can reduce abdominal pressure, which makes breating easier.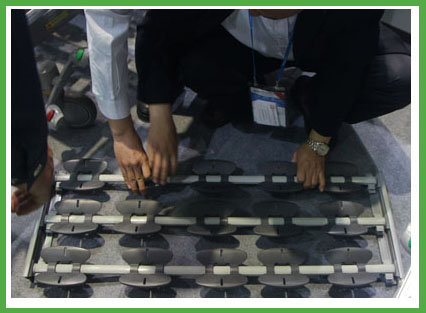 2, Four excellent quality columns to support the high-low, trendelenburg and reverse trendelenber, leg and back part adjustable, more stable and prolong the bed life. The unique four motors are developed and produce by our own factory which can make sure the best quality.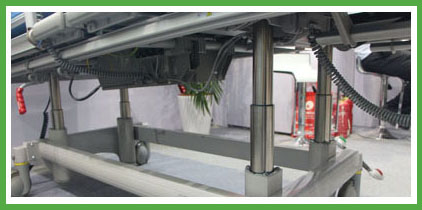 3, The new design concept, pulling hidden, space-saving, more efficient clinical care. The two-stage side rail is made of aluminum alloy.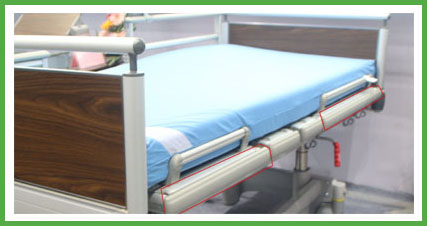 The two-step side rail, raise up the first step, patient's sight can be fully extended. raise up the second step, protect the patient does not fell down the bed.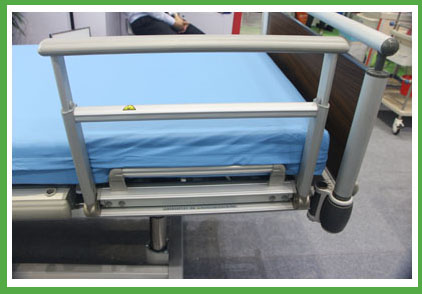 The side rail has Anti-pinch function, 34cm higher than the bed. two sections adjustable and can be slave drived easily safety.
According to clinical needs can be placed flat, horizontal increase the width of the bed surface. (Such as arm broken patients can take the broken arm flat to the side rail, can take as a seat, can put belongs on it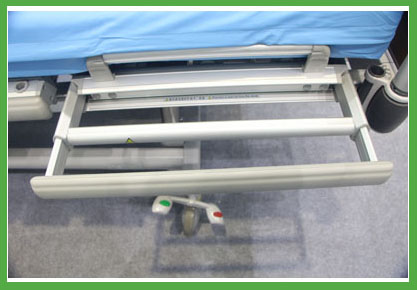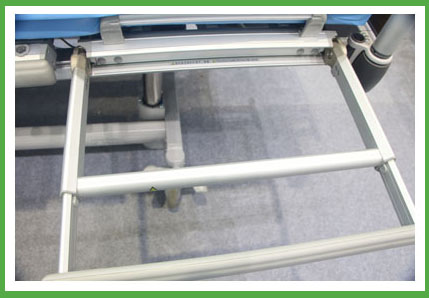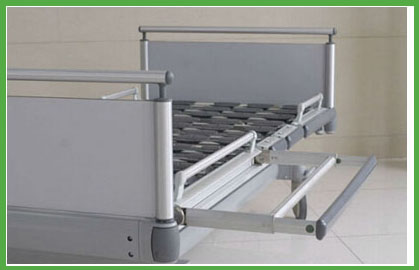 4, All the functions controlled by one set of hand controller and total control panel
Patient can control the bed by themselves. Functions: height adjustment, backrest, legrest, reverse trendelenburg. In order to protect the patients, the trendelenburg is not available in hand controller but in total control panel.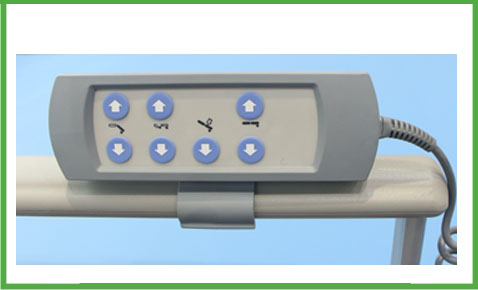 Total control panel is beneath the foot board and can be fulled out when needed, it is more safe and space-saving.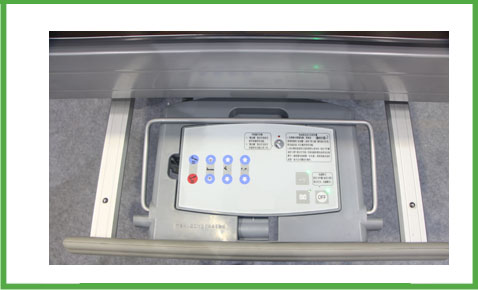 5. Headboard reserved the position of infusion standand and other accessories on both sides.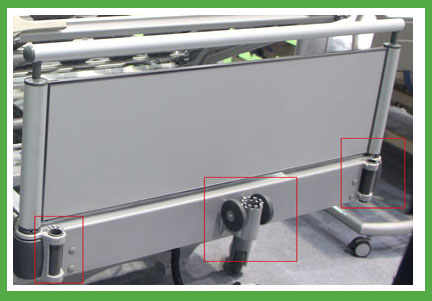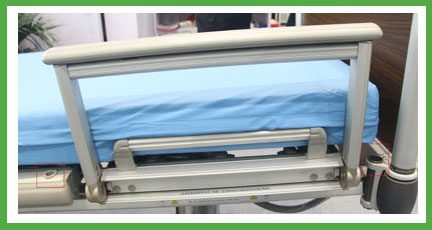 Hooks can be movable along the bed, varieties of accessories can be installed.

6.CPR installed, can quickly recover to horizontal position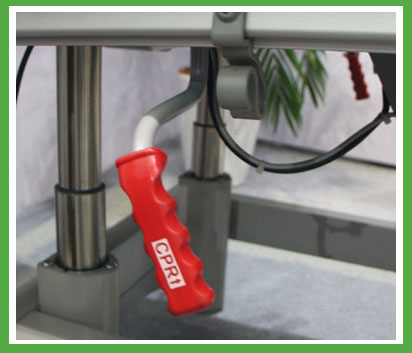 The corner of the bed have the protect roller to prevent the harmful impact.