CATEGORIES
LATEST NEWS
CONTACT US
ADD: FLAT/RM A17,9/F SILVERCORP INT'L TOWER 707+713 NATHAN RD MONGKOK KLN HONG KONG
TEL: +86-13737941709
FAX: +86-771-6759549
E-mail: Sarah@hhao-tech.com

> Dialysis products


New Hemostatic pressure bandage for dialysis - 副本
Product description: Hemostatic pressure bandage for dialysis
PRODUCT INTRODUCTION
Hemostatic pressure bandage for dialysis
Our products
Gelatin sponge pad
for stop bleeding quickly . It is used professional for dialysis patients to stop bleeding.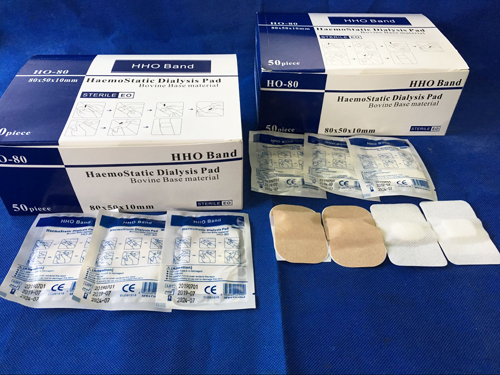 Gelatin Sponge Pad is the best & safe material for hemostatic . Sponge thickness:8mm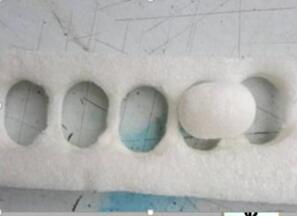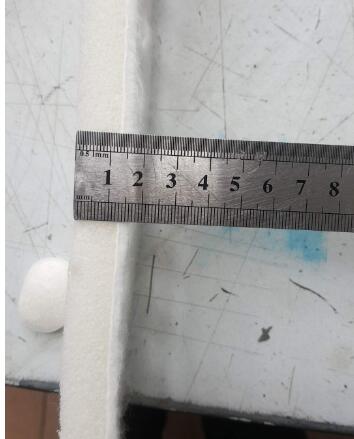 To : Dialysis patients
The most important Points : 1 Stop Bleeding Fast
2 Reduce strong press to blood line ( AVF), Protect AVF for longer using
3 Promote wound recovery faster for 3-4 times dialysis treatment a week

Our gelatin dialysis pads advantage :
1,Gelatin material has its owen cell to stop bleeding & protect AVF
2,Gelatin material promotes wound recovery faster
3,Gelatin is safety material ,suitable for allergy skin patients .
Certificate : ISO /CE/FSC/SFDA/Hospital clinical report
Dialysis centers Feedback
1 Feedback from Pakistan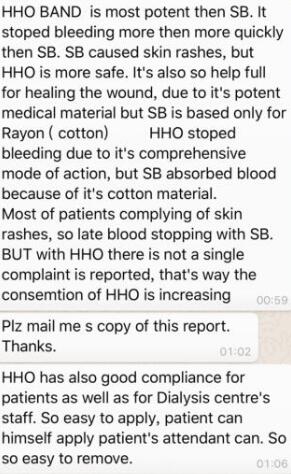 2, Feedback from Indian

3, Feedback from Malaysia