CATEGORIES
LATEST NEWS
CONTACT US
ADD: FLAT/RM A17,9/F SILVERCORP INT'L TOWER 707+713 NATHAN RD MONGKOK KLN HONG KONG
TEL: +86-13737941709
FAX: +86-771-6759549
E-mail: Sarah@hhao-tech.com

> MRI compatible stretcher


Non-magnetic stretcher trolle/MRI stretcher trolley / Non-magnetic stretcher/MR conditional up to 1.5T and 3.0T
Model: HO-708
MR conditional up to: 3.0 Tesla
Certificate: MR compatibility report, CE (MDR 2017/745), EU SFC
Partners: GE, PHILIPS, SIEMENS, HITACHI, CANON, TOSHIBA
Product description: Non-magnetic stretcher trolley, which is perfect for 1.5T and 3.0T MR machine.
PRODUCT INTRODUCTION
Non-magnetic stretcher trolle/MRI stretcher trolley / Non-magnetic stretcher/MR conditional up to 1.5T and 3.0T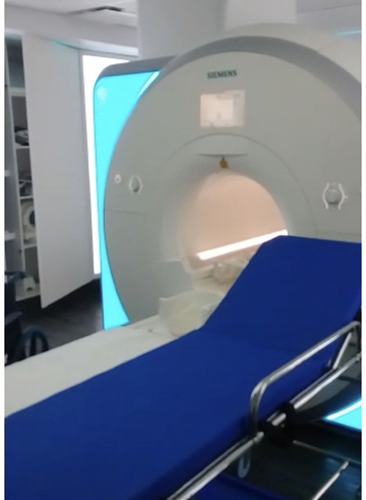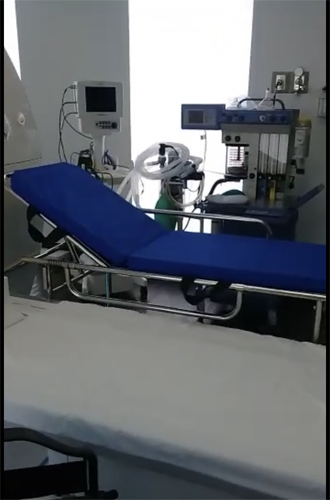 The MRI Conditional fixed Height Stretcher is made of pure stainless steel material, backrest adjustable, fully tested to 3T.
Application: NMR, CT room, Veterinary hospital MR conditional to 1.5T and 3.0T SIEMENS, GE, PHILIPS, TOSHIBA, CANON, HITACH .
Certificates: MR compatibility report, CE ( MDR 2017/745), EU free sales certificate, Italy SFDA registration certificate ( see photos below)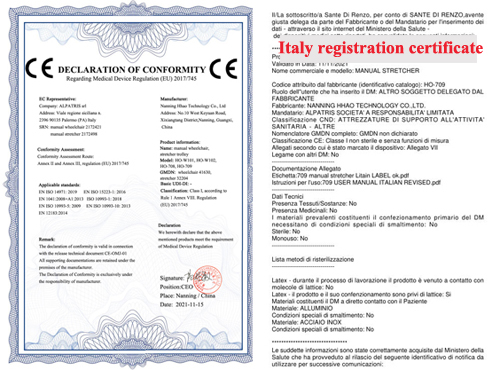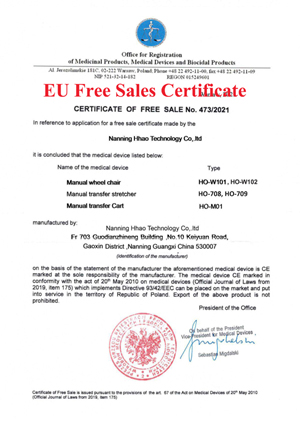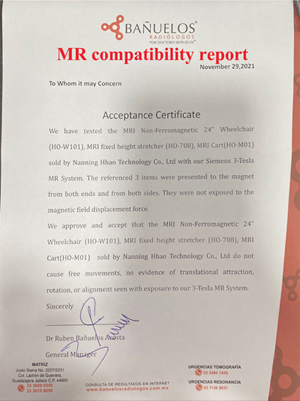 Partners:

MR stretcher in MR room, 3.0T SIEMENS:

https://youtu.be/9EuWnSk0iLk
Magnetic test:

https://youtu.be/6idc1Kd72ag
Main Features:
Stainless steel construction
Drop down side rails
5" Lock Casters, 2 with brake, 2 without brake
Adjustable headrest
2" pad included
Main Specifications
Overall Length: 76.77" (195cm)
Overall Width: 23.6" ( 60cm)
Height: 31.5" (80cm)
Back Adj. Range: 0--60 degree
Max loading Capacity: 350 lbs ( 159kgs)
Warranty:
2 years on frame
1 year on soft goods and moving parts