CATEGORIES
LATEST NEWS
CONTACT US
ADD: FLAT/RM A17,9/F SILVERCORP INT'L TOWER 707+713 NATHAN RD MONGKOK KLN HONG KONG
TEL: +86-13737941709
FAX: +86-771-6759549
E-mail: Sarah@hhao-tech.com

> MRI wheelchairs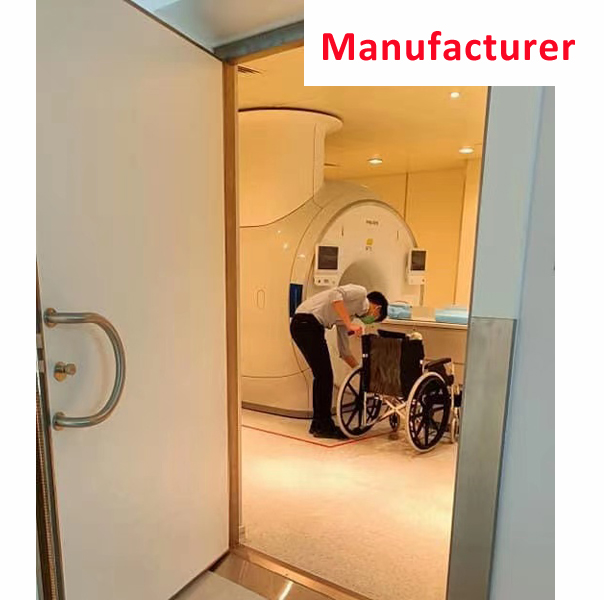 China nonmagnetic wheelchair for Use in Magnetic Resonance Room/MRI
Model: HO-W102
MR conditional up to: 1.5T and 3.0 Tesla
With CE (MDR 2017/745), EU SFC, TGA, PPB
Partners: GE, PHILIPS, SIEMENS, HITACHI, CANON, TOSHIBA
Product description: China nonmagnetic wheelchair for Use in Magnetic Resonance Room/MRI
PRODUCT INTRODUCTION
China nonmagnetic wheelchair for Use in Magnetic Resonance Room/MRI
This non-magnetic wheelchair manufacturered by HHAO MEDI is constructed non-ferrous materials. Specifically designed for use in and around the MRI suite. The structure of wheelchair is made of aluminium alloy materials which is non-magnetic.The bearing and fastners are made of stainless steel material, which is non ferrous or only weak magnetic. Storage pocket on rear of chair has "MR" prominently displayed, reducing the chance it will be confused with a standard magnetic wheelchair or end up in another department.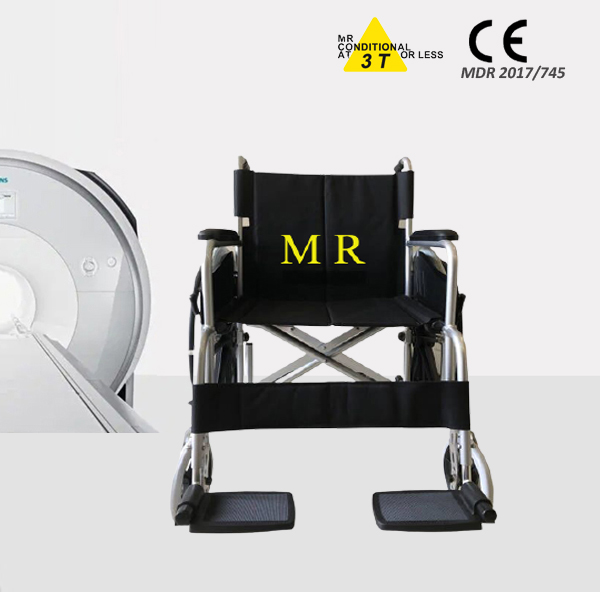 Application: NMR, CT room, Veterinary hospital MR conditional to 1.5T and 3.0T SIEMENS, GE, PHILIPS, TOSHIBA, CANON, HITACH .
VIDEO: MR wheelchair in MR room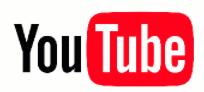 https://www.youtube.com/shorts/KUU3scz7-2k
Certificates: MR compatibility report, CE ( MDR 2017/745), EU free sales certificate, Italy SFDA registration certificate ( see photos below)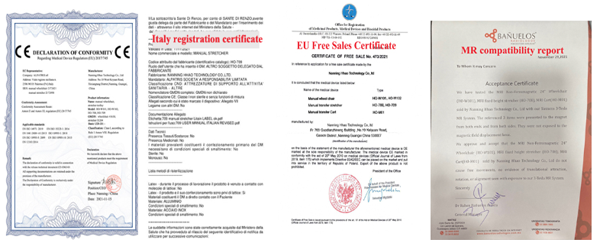 Partners:

Main features:

1, Aluminium alloy construction.
2, Seat width 510mm / 20"
3, Rear Wheels: 24" solid
4, Wheel Locks: Push to Lock
5, Weight: 13.5kgs / 29.76 lbs
6, MR conditional to 3-Tesla
7, Weight capacity: 135kgs (±10kgs) / 297.62 lbs (±22lbs)
8, Warranty: 1 year
Main specification: