CATEGORIES
LATEST NEWS
CONTACT US
ADD: FLAT/RM A17,9/F SILVERCORP INT'L TOWER 707+713 NATHAN RD MONGKOK KLN HONG KONG
TEL: +86-13737941709
FAX: +86-771-6759549
E-mail: Sarah@hhao-tech.com

> MRI wheelchairs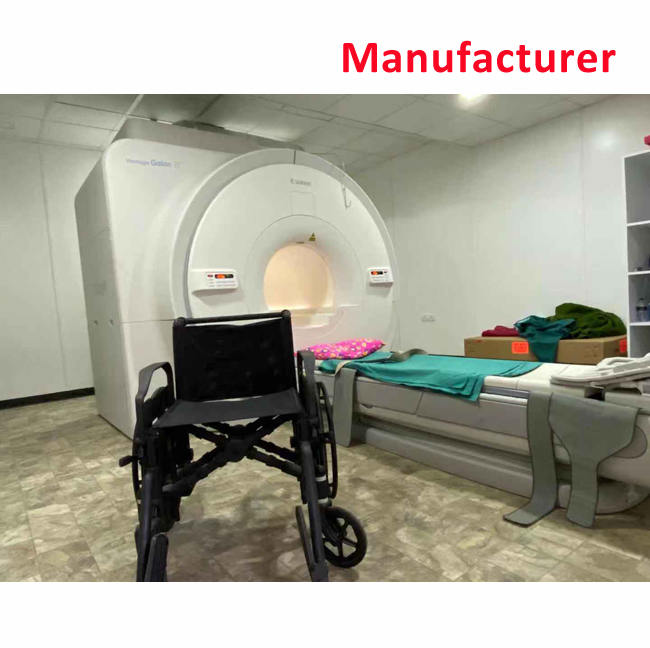 China MR nonmagnetic wheelchair manufacturer for 1.5T, 3.0T, 7.0T MR scanner
Model: HO-W101
MR conditional up to: 1.5T ,3.0 Tesla, 7.0T
Certification: MR compatibility report (3.0T), CE (MDR 2017/745), EU SFC
Partners: GE, PHILIPS, SIEMENS, HITACHI, CANON, TOSHIBA
Product description: China MR nonmagnetic wheelchair manufacturer for 1.5T, 3.0T, 7.0T MR scanner
PRODUCT INTRODUCTION
China MR nonmagnetic wheelchair manufacturer for 1.5T, 3.0T, 7.0T MR scanner
Manufacturer of
MRI wheelchair
compatible with1.5T, 3.0T, 7.0T MR scanner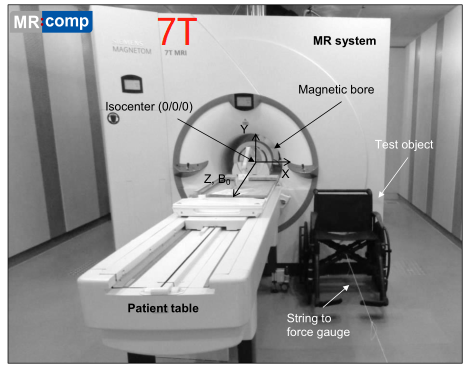 Application: NMR, CT room, Veterinary hospital MR conditional to 1.5T and 3.0T SIEMENS, GE, PHILIPS, TOSHIBA, CANON, HITACH .

Certificates: MR compatibility report, CE ( MDR 2017/745), EU free sales certificate, Italy SFDA registration certificate ( see photos below)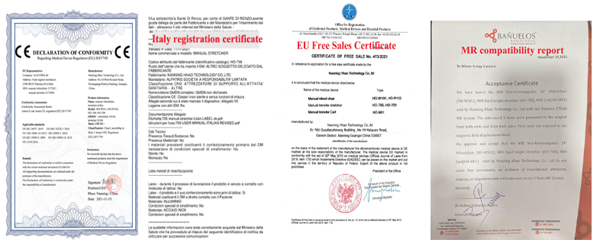 Partner:

This plastic Non-Magnetic MRI wheelchair is constructed entirely of non-ferrous materials. Specifically designed for use in and around the MRI suite. All materials including fasteners and bearings are plastic.
Main features:
1, entirely plastic material, the fastners and bearings are all plastic
2, 20" / 500mm seat width
3, full length armrest,
4, max loading capacity: 115kgs (±10kgs)
5, warranty: 1 year
6, MR conditional to 7.0 Tesla